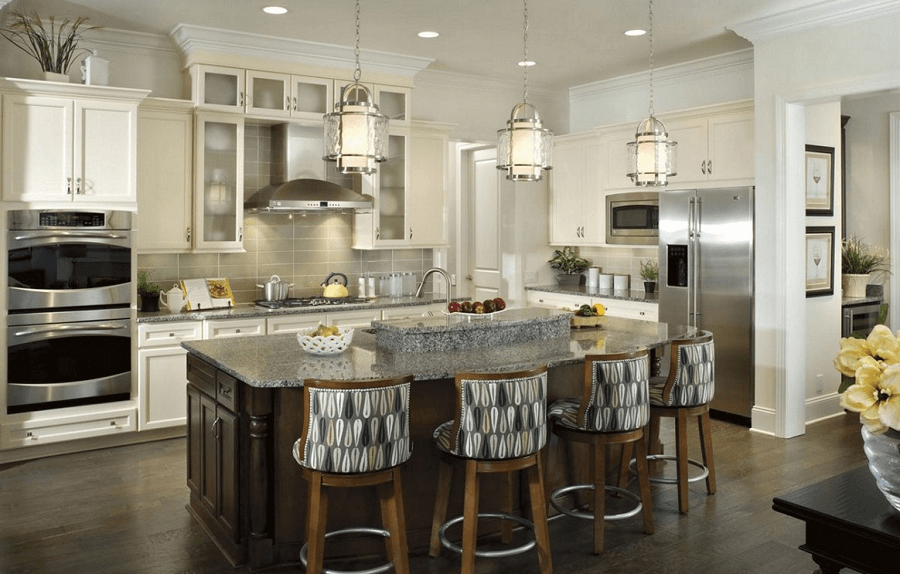 Sometimes, you find yourself confused about the best option of kitchen lighting to create the needed illumination for cooking, dining and other tasks. A good understanding of the different lighting types available and the important things to consider when planning an effective design will help out.
A better way to start would be by understanding the importance of the kitchen lighting. That leads us to the question thus;
Why Is Kitchen Lighting Important?
The kitchen is one of the busiest spots in the home, sometimes with activities such as food preparation and other tasks going on from dawn to dusk. This makes good lighting essential in this space. Again, good lighting adds character to the kitchen switching the functional mood to cozy one which is best for an eat-in spot.
Now, let us go through the essential tips which should guide you in choosing the best-suited lighting for your kitchen.
#1: Plan Lighting as Early as Possible
Your choice of lighting should be made before the kitchen is installed, that is, during the design stage. This would save you the extra cost of having to rewire and repaint the space. Again, you have the time to make the best choice.
#2: Consider Safety First
Safety has to be treated as a priority in choosing a kitchen lighting. You should go for one that would provide sufficient illumination for efficient cooking and other prep tasks. A good one is the task lighting LED strip light. To create an even light and eliminate shadows or heat, it can be fixed under an upper cabinet or a track system.
#3: Choose the Right Style  
You should always have the architecture of your home lighting styles in mind when choosing kitchen lights. To create a sense of flow or blend among all the spaces in your home, your choice of kitchen lighting should be similar. This is particularly important if your kitchen is designed in such a way that it flows directly into your living room or dining area.
For a decorative lighting style, you can opt for the simple natural wood and black styles, or the Scandi look.  
#4: Get the Proportions Right
You also need to consider the size too because large-sized lighting will overwhelm a small kitchen while a small one will simply be lost in a large space.  You also need to consider hanging the pendant in an appropriate height, about 32 inches. This is to minimize the risk of people bumping their heads.
It is very important to hire professional kitchen design experts like Cuisines Rosemere to do the electrical job for you. You don't have to attempt doing that yourself except you are trained to do so. But be guided by these tips in your choice of an ideal lighting for your kitchen.