Glass canopies – Perfect for creating those all-important first impressions.
When you're trying to decide whether a glass canopy system is suitable for your home or business, look no further than Unique Metal & Glass , they will be more than happy to provide you with any relevant advice!
With entrance canopies, you have the opportunity to make a bold statement, one that's creative and stylish. When sitting outdoors this summer, there are several ways that you can benefit from UMG glazed canopies, consider the following:
Shelter and shade.
The glass canopies supplied by UMG are a perfect addition to make to your property, allowing you to spend quality time outside with your family and friends.
The entrance canopies are an ideal way to extend your living space and to reduceexposure to the sun- making sure it's not blinding anyone!
Would it really be a British summer without the odd downpour? A glass canopy system is designed to offer protection against sudden switches in the weather, allowing you to avoid any nasty showers!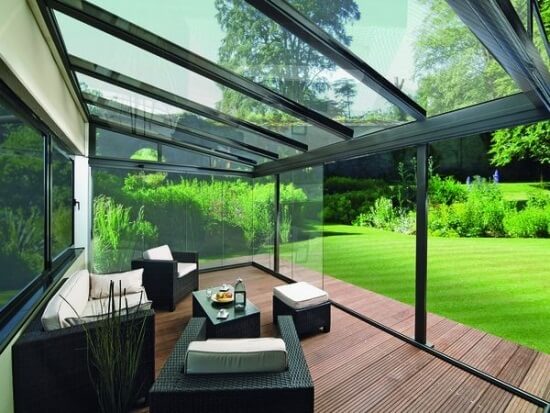 Storage.
The glazed canopies can be fitted to your property to act as a solution for storage. The entrance canopies don't only provide shelter from the sun, they also enable you to store your garden furniture safely, whether it be a BBQ or deck chairs.
If you have outdoor playing equipment, leaving it out in the rain can spoilt it so you need a glass canopy system. A glass canopy system from Unique Metal & Glass will allow you to maintain the quality of your equipment.
Outdoor-play.
Hardly any children spend time outdoors anymore, they tend to stay indoors playing on electronic devices and as for adults; they're too busy scrolling through social media! Did you know that this can lead to a lack of physical fitness in both, children and adults? It's recommended that you do all you can to prevent childhood obesity before it's too late, so why not invest in a patio canopy and make sitting outdoors more enjoyable?
Vitamin D.
Who doesn't feel better after some much-needed sun?
If you're lacking in vitamin D, you could install one of the glazed canopies from UMG to your property, this will allow you to sit outdoors comfortably. This is a simple addition to make to your property, that can help you to improve the strength of your muscles, bones and teeth.
Sitting in the sunshine is all well and good, however, there will come a time that you need some protection from the sun and what better way to shelter than a glass canopy system ?
Obstruction-free.
The entrance canopies provided by UMG are designed to offer maximum shelter and support. The canopies are all self-supporting- a permanent feature of your property. This will prevent any slips and trips over equipment like sun parasols- making it a sensible choice!
If you're looking for glass canopies, there isa wide range for you to choose from at Unique Metal & Glass.