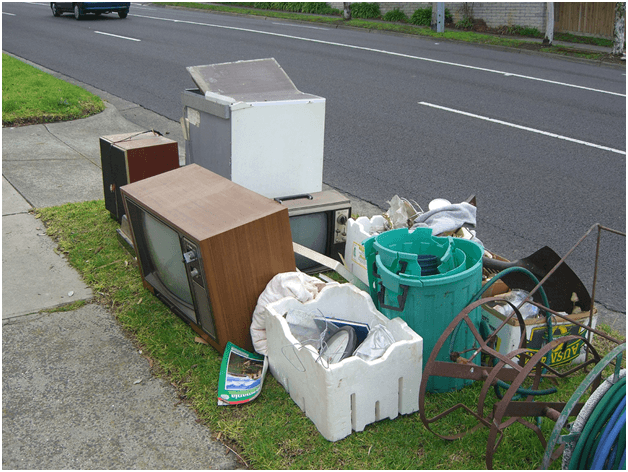 Waste is something that you cannot do without whether at home, in the office or at production facilities. There will always be those household goods packaging material, leftover food, office waste and by-products from the production processes. Waste management is not all about taking the garbage out and putting it in a bin for collection. You need to look at ways to reduce waste and ensure that it does not become unsafe or pollute the environment. Here are a few thoughts by Waste Express on good waste removal and management.
Reuse
The best way you can reduce waste is by reusing. Many single-use items at home have reusable alternatives. For example, you may purchase a shopping basket rather than have your groceries packed in plastic papers every time you go shopping. You can also buy reusable containers for use in the refrigerator instead of using plastic bags. Besides, you can use cans, water bottles and glass bottles for a variety of purposes such as planting trees, decorations and storing other items such as pegs, detergents and ground spices.
Recycle
Less than 30 percent of recyclable waste actually gets recycled. Much of it goes to landfills and water bodies. There are several recycling initiatives in the UK, but there has not been a reciprocatory effort by the general population to recycle waste especially plastic. Support the recycling initiative by separating recyclable, non-recyclable and biodegradable waste. Use the colour codes to determine the right bin to throw that waste when in town. It makes it easier for recyclers to recycle more waste.
Hire a Reputable Waste Management Company
Hire a company that is efficient in managing waste especially if you are a commercial or industrial entity. The large amounts of waste generated in the course of doing business require an efficient waste management company to help in its management. Pick a company with a solid track record in efficient waste removal, recycling or management.
Get a Dumpster when Relocating
During relocation, you are likely to have lots of trash whether at home or office. There are those unusable clothing, dead electronics, broken furniture and old items that you may not need at the destination. All these things may not fit in your standard trash bin or the trash container. Get a dumpster that has enough space for you to throw away anything unnecessary.
Plan your meals
Plan your meals so that you cook what you will finish. Estimate how much each of the family members can eat. You will only be left with tiny amounts of food that you can take later after preserving it in a refrigerator. Moreover, buy groceries that you can take within a few days. Not only do you take fresh food, but you also avoid throwing vegetable for thawing. Food that may eventually go bad can be used to enrich your kitchen or spice garden.
Waste Express helps in Efficient Waste Management
Waste Express offers domestic and industrial waste removal across the UK. It provides same-day removal at any point in the UK by using local teams to ensure speedy and efficient waste removal services. Clients in populated cities of Manchester, Birmingham and London get waste management and removal services in a matter of hours.
Besides, the company accepts payment by card for enhanced safety and fast clearance periods. Their prices are affordable and considerate in that they are based on the amount of waste generated. Do not let big or emergency waste management needs weigh you down. Waste Express can rid your business or home of waste in as little as two hours. They also have around-the-clock customer service team to answer your concerns and queries.