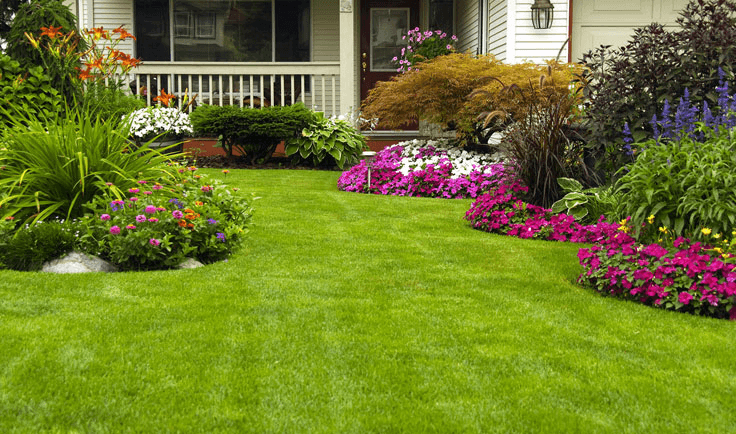 The most important or common aspect of landscaping services Conway is to help reorganize your outdoor area. Usually, this is carried out at least four times a month. But the frequency of mowing will reduce if the weather is cool. Nonetheless, the most attractive lawns are those that are tended to as frequently as possible. Just like body care, the lawn looks more attractive when given full attention. Different services such as mowing, pruning and mulching are some of the lawn care practices offered by the companies. These experts are familiar with the best fertilizers and aeration practices for the lawn. Therefore, hiring the best landscaping service provider is a total package and helps you save a lot of money, time and energy. Charge and costs of different companies can be compared so that you get the best deal while getting the best service. However, never compromise quality for quantity as it may cost you more.
Advantages of Having a Lovely Yard
Landscaping and lawn care maintenance practices are simple and straightforward. A simple lawn mowing practice can go a long way in giving your garden a suitable appearance. However, consistent practice is the only way you can maintain the lawn. Depending on your free time, you can mow your lawn once a week or more. Before your lawn becomes a hot topic in the neighborhood, you have to invest hard work, energy and time. But if you can employ lawn care professionals, they will execute the task according to your taste. Some of their services include pruning, mulching, mowing, lawn aeration, and fertilizer application. Ensure you compare the prices of different lawn care providers before making a choice.
How to Get Landscaping Services Conway to Work for You
Perhaps, your lawn looks unattractive and you find yourself in need of professional landscaping services Conway, how do you find the right one. Well, you're about to find out. Some of the ways include:
Floating a tender for the job:
This is one of the bests approach especially when the project is big and when you think that the professional will want to do everything possible to get their hands on the project. The idea is to have each service provider quote their best prices which you will most likely compare with their experience and technical competencies, in deciding whom to assign for the job.
Openly advertising the job:
This approach comes in handy for task of all sizes. In this case, you will have to openly advertise the landscaping project and what you'll most likely get from the bidders are expressions on interests where they will tell you their past achievements and experience on the job. Also, they will state their best rates. Essentially, this option helps you choose highly landscaping services Conway at the most reasonable cost.
Proactive Approach:
This approach works well for smaller projects. Also, proactively approaching the service providers work best in areas where there are few landscaping service firms.