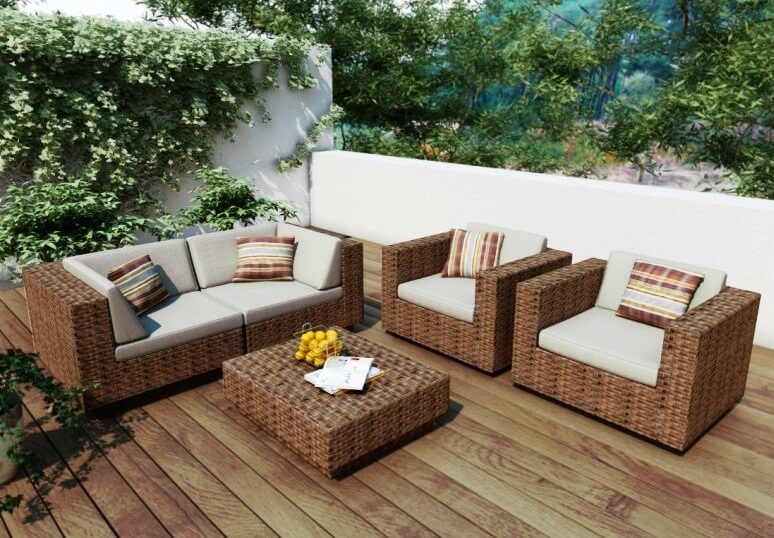 From re-upholstering your existing pieces or changing the colour or stain, you can change a piece of furniture quiet easily. If you know the exact piece of furniture you want for your home, and you can't find it in the colour you want at the top furniture stores, you can change that. Find a piece of furniture that has the shape you want and alter its appearance, using the tips below to get the look you are going for.
Paint the furniture If you want to change the colour of a piece of furniture, you can do it on your own. Remove any drawers and all hardware from the unit. Use painters tape and paper to block off areas you don't want to paint. You can go with spray paint or brush paint. Start by applying a primer to the piece and paint it as soon as the primer has dried. Paint the other pieces in the same manner. Once everything has dried, you want to put the hardware back in place and put the piece back together.
Stain the furniture If you purchased a piece of wood furniture and you want to change the colour of the stain, you want to take it apart in the same manner as above. Then, use fine grit sandpaper to sand the piece down to the original wood. Apply a stain and allow it to dry. Apply a coat of polyurethane to protect the piece and to give it more of a shine. You can stain the piece two different shades to give it some extra depth. Decoupage the furniture If you want to add a special and unique touch to the piece, you can decoupage it. This is done by clipping out pictures or other items you want from a newspaper, book or magazine. Mix some white glue with water in a bowl. Take a brush and apply the mixture to the backs of the paper and place them on the furniture. Smooth each piece out to remove wrinkles and apply more of the mixture on top of the papers. Cover the entire surface with the mixture. Once it dries, apply a protective coat of polyurethane.
Upholstery is an art that is sometimes best left to professional upholsters, as when carried out properly, will give your furniture a new lease of life for several more years. You can choose the fabric, design and style and transform your ageing furniture to fit with your new design.
As you can see, you can transform must about any piece of furniture you want. Therefore, if you see something you like in the furniture store, don't let the colour scare you off from purchasing the piece. Go to a local furniture storetoday and just imagine the new…