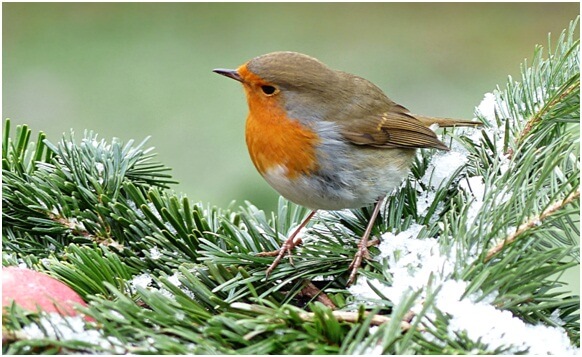 When you bought or rented your property, did you get a discount for winter months when you decided not to use the garden area?
Of course not!
So, why not use the exterior space for the entire year? Yes, you can enjoy a winter wonderland as much as a summery sunshine strewn barbeque area. Outdoors doesn't need to be bleak, cold and uninviting. We tend to run indoors and let leaf fall and litter take hold of our gardens but that's a habit, not the law!
Add enchantment
You may not have the budget that stately homes boast for their winter wonderland events but feel free to enliven your garden and make it a welcome part of your living space during the season. Link the outdoor and indoor rooms with a few hours of creativity, even on a small budget.
Landscaping suppliers like Rivar Sand and Gravel at their Tadley Garden Centre have all the landscaping materials, expertise and enthusiasm you need to see your rejuvenation plan to fruition.
Introduce a decorated tree, a string of fairy lights, a wintry tree house or a fire pit warmed adult entertaining space in to your lacklustre space. You'll find that there are natural paving solutions, timber, fencing and sleepers to create an outdoor room, rich landscaping bark and multi coloured gravels that offer functionality, great value for money and visual appeal.
Careful!
It's worth remembering that one level landscaping materials can be coated in ice or snow so reaching the shed, putting the bins out, or going to and from the car can prove interesting. Gravel's chips deliver a textured base which offers grip underfoot. The ice, snow and frost cannot adhere to every chip and form a slippery sheen.
Landscaping materials suggestions
Inexpensive doesn't translate to low standard landscaping materials. Consider these exquisite options; they're the tip of the quality iceberg.
White Dolomite Gravel:
White is synonymous with winter. Even when there's no snow, you can enjoy the illusion. This is a 10mm gravel which has a natural quartz content and boasts its own sparkle. That's perfect for a winter wonderland.
Cheshire Pink Gravel:
This 20mm rounded gravel captivates with reds, plums, russets, greys, purples and browns. It's warm, inviting and delights in every season.
Indian Sandstone:
Global Stone's 2.8m Indian sandstone circle in Modak Rose features a central circle and three outer rings. Its warming pinks and unique patterning combat winter blues.
Landscaping bark:
A bulk bag of FSC approved landscaping bark creates a fairy-tale path or forest effect in the garden. Adults and children love the texture and rich colours which bring nature to mind.
Plant for all seasons
Remember to incorporate evergreens, brightly stemmed bushes and plants with architectural forms which generate winter interest; lights optional.
Succulent plants are eye-catching. They store water in their fleshy leaves and survive chilly temperatures. They loathe having wet roots so plant them where they won't be swamped.
Reclaim your exterior space
Local landscaping suppliers including Rivar Sand and Gravel's Tadley Garden Centre's team, are ready to help you so contact them today.