Homeownership comes coupled with a variety of advantages, given the fact that you are able to do with your home as you please. It goes without saying that owning a home is a kind of outlet for creative expression – it's not just a place to hang your art, but is instead, a space in which your taste-making skills can be put on display in vibrant ways.
If you aren't particularly keen on your backsplash or a kind of roofing shingle, you'll be able to change it on your dime, according to your schedule. If you're in the mood to alter or take out an entire wall, that shouldn't be a problem whatsoever.
It's this creative freedom that makes people want to move out of their cramped apartments or condos and into a full-on home with an extensively customizable property. Everything from the interior to the minute details of the concrete walkway is fair game. Not only do you have the ability to make fixtures like driveways and walkways aesthetically-pleasing, you also have the choice to make them safer and more efficient.
That's why you ought to ensure everything is working condition this holiday season, so you can greet guests at your doorway with a strong sense of pride; by hiring an expert from a company of skilled contractors – like those at Elite Concrete – you'll be making an investment that'll last for many years.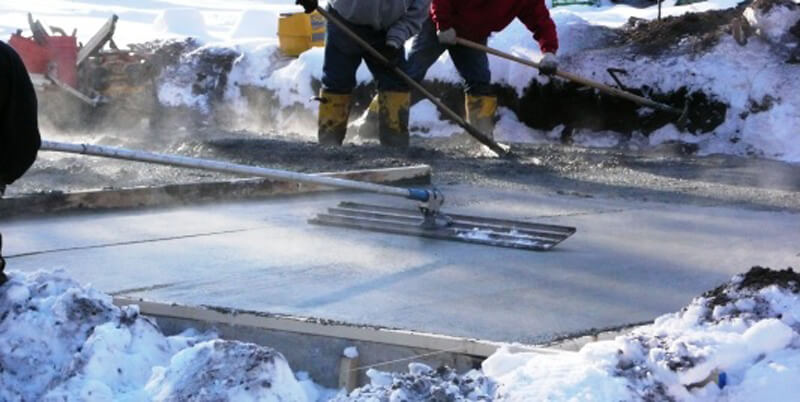 Don't Give Up on Aesthetics
Just because something is beautiful doesn't mean it has to be fragile. Not only do professional contractors quickly install and lay down your new concrete, by hiring a reputable company, you're guaranteed only the best materials are being used.
With walkways, patios, and driveways, because there are more design possibilities, the customer is more intimately involved in making the decisions that are related to how well the texture and color of the concrete will pair with the rest of their backyard or garden. Additionally, stamped concrete comes in a variety of patterns, all of which can cater to your unique needs as a homeowner seeking a distinct and unique home exterior.
Have a Safe Home This Holiday Season
Elite Concrete uses only the best in stamped concrete, meaning your new driveway can incur a great deal of wear and tear, all the while remaining beautiful and safe. Gone are the days of putting guests in harm's way as they make their way across unruly terrains to get to your doorway – stamped concrete can come pre-sealed at the client's request.
By updating your concrete this winter, you'll be ready for just about all the bad winter conditions that've yet to appear. Winterizing your home's exterior is as easy as overlaying your cracked, pothole-ridden driveway with new materials.